Our low rate Auto Loans will get you where you need to go! Let us finance your vehicle and experience the Patterson difference!
Low Rate Auto Loans
Finance your new or used car, truck, van, motorcycle or SUV with Patterson, and you'll get the attention and service you deserve! You can also refinance your loan from another lender and potentially save money. We always have your best interests in mind so you can trust the friendly staff at PFCU to help you get the best deal possible.
Give us a call at (870) 246-8005 to learn more, or start the application process online!
Apply for an Auto Loan
Not a Member? Join Today!
Meet the Team Helping You
Left to Right: LAUREN TAYLOR, KYLA BATSON, CLAY PHILLIPS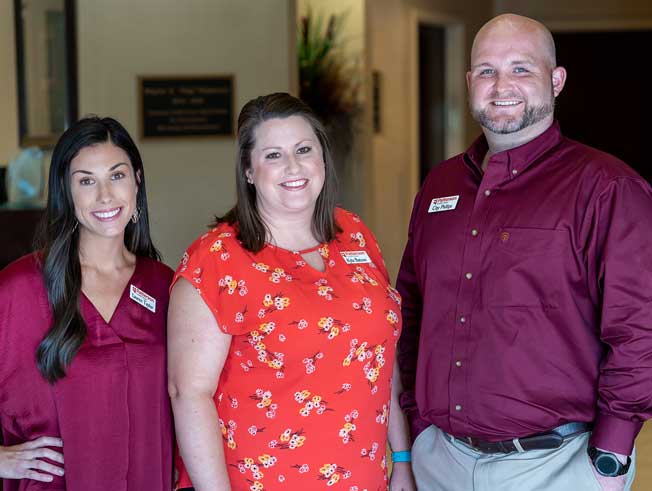 Relationship Discounts
We value our relationships with our members, and always want to be your first choice for any financial need. That's why Patterson offers Relationship Discounts on loans. By taking advantage of one or more of the services we offer, a member can qualify for our Relationship Discounts on loans. Talk to us today to learn more.